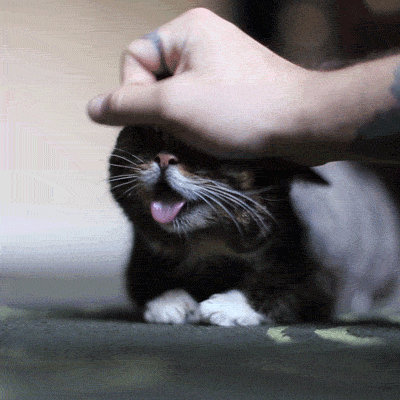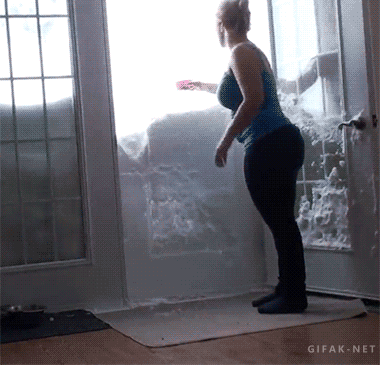 This kitty getting pet is just so cute. oportunitas It's food time! Funny cat jumps through snow.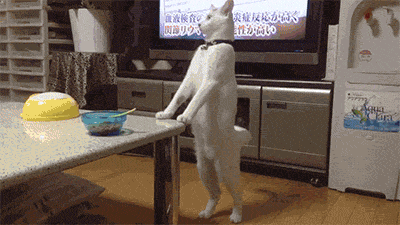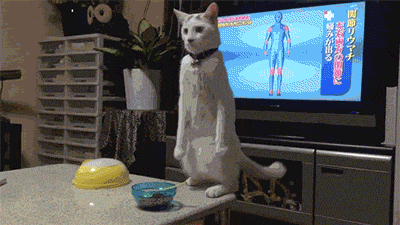 This cat just realized he is not human after all. Source catleecious.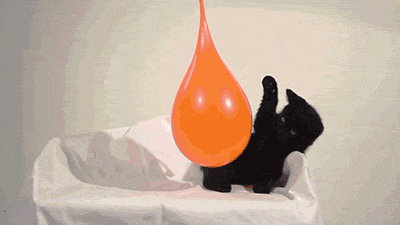 Funny kitten pops a water baloon in slow motion. What the..? youtube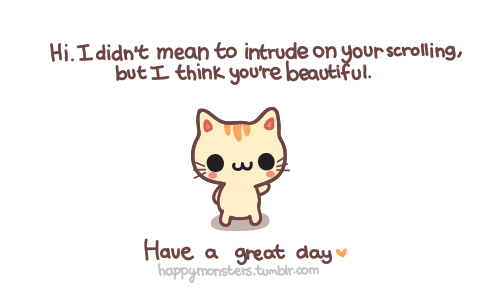 Time for a cute kitty cartoon interruption by happymonsters.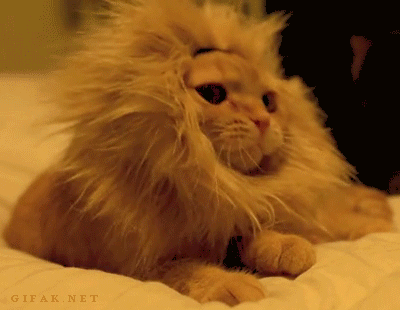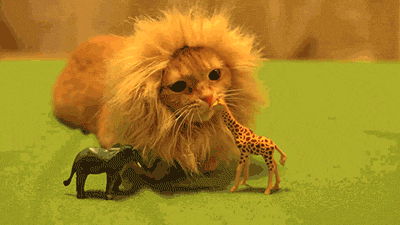 The lion kitty rules the jungle.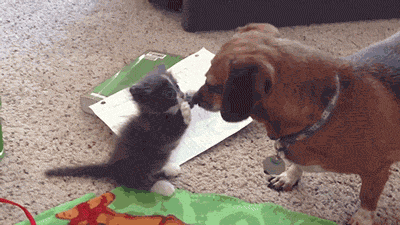 The cutest kitten and a dog.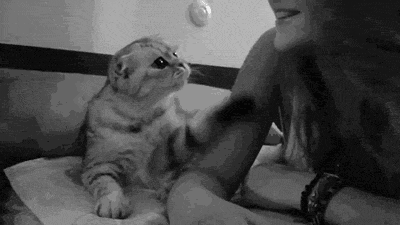 And this is how you get a kiss from a pretty girl.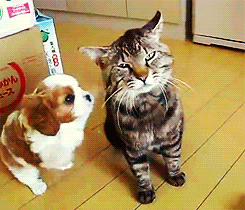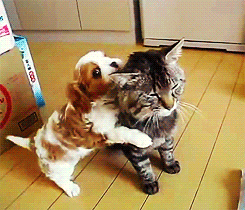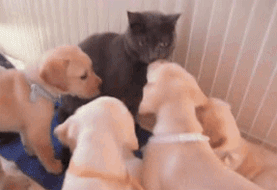 The tortured and horrified reactions of cats to puppies.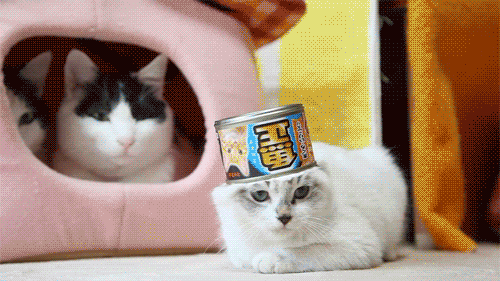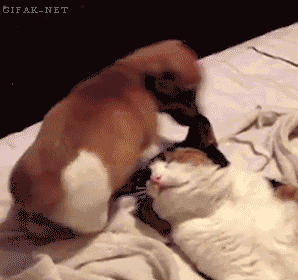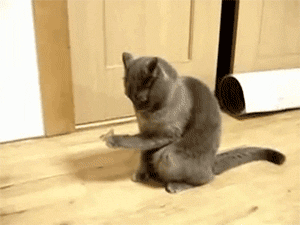 This cat reaction to the butterfly is so funny. So like my old kitty.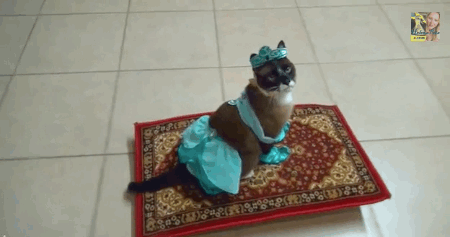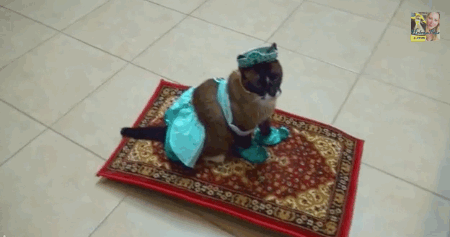 But who? But why? The magic carpet ride will take you around the world! FirstMemes.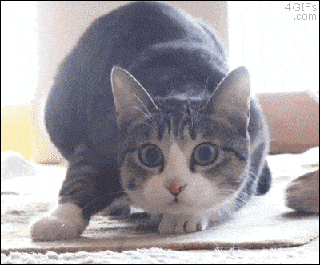 This gif just never gets old. We can't make it stop...ever.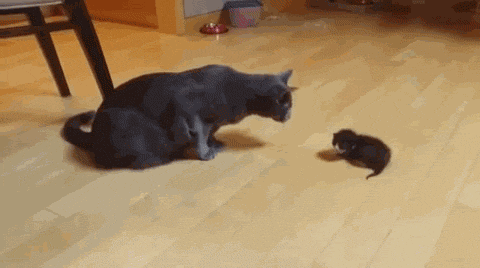 For more cat hilarity go here. >>