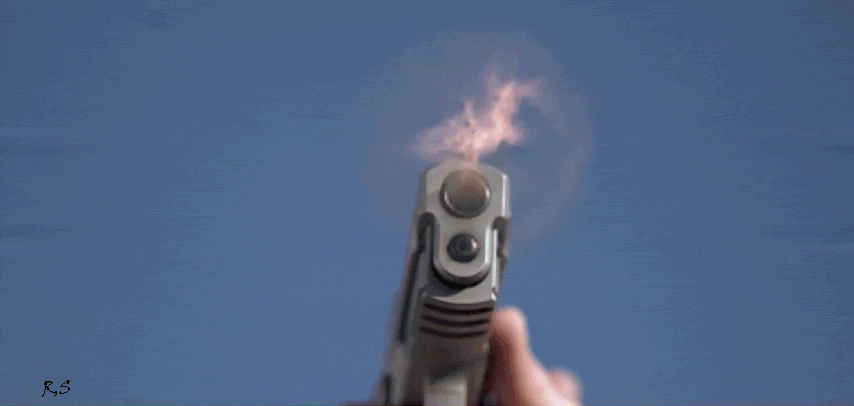 Great slow motion close up animated gif of bullet exiting the barrel with gun powder blast by R.S.. Funny Charlie Chaplin lights his cigarette with a gun shot.
Amazing slow motion of a bullet hitting a hand gun and blowing it to pieces.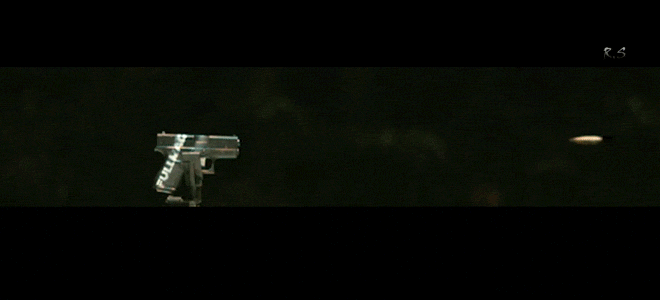 Old mobster machine gun firing in the dark. Horror movie revolver point and shoots at you.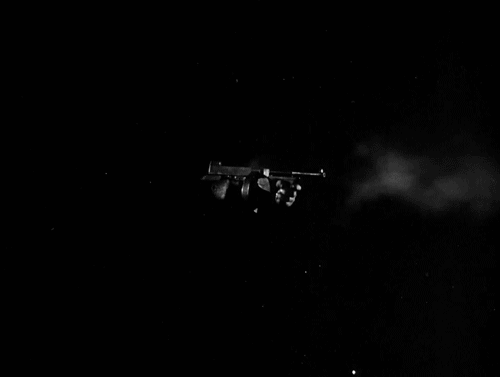 Slow motion close up of hand gun firing. Great gif of a small hand gun doing a shot under water. Soldiers shooting from large artillery gun.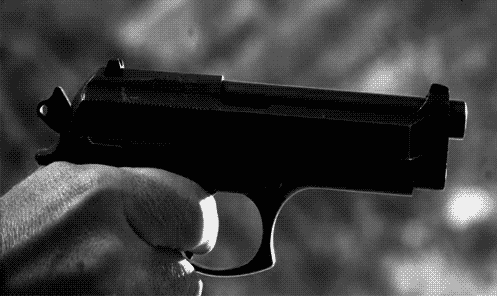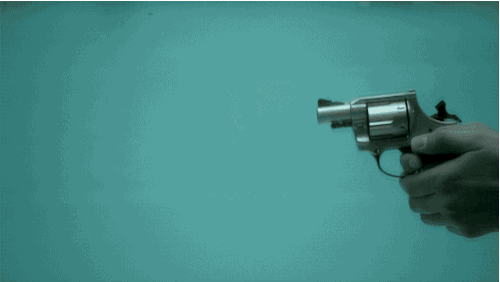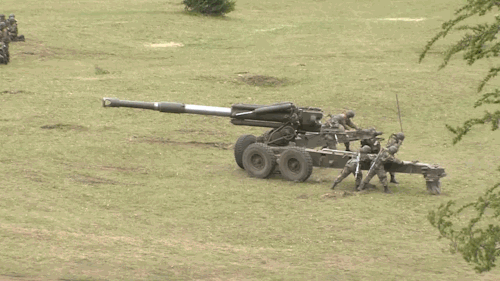 Great slow motion take of hand revolver taking a shot, the bullet chamber rotating for reload and the power of the shot recoil. Gif by Photron. Cool gif of what it looks like when you actually hold a hand gun and shoot it.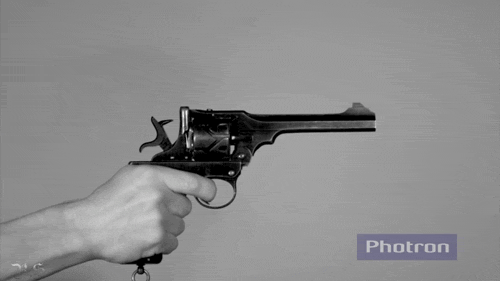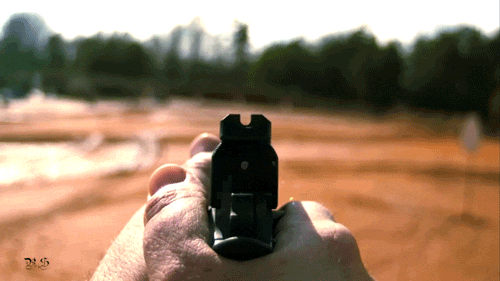 Soldier firing military rifle. The most girly kawaii hand gun shooting cartoon animation.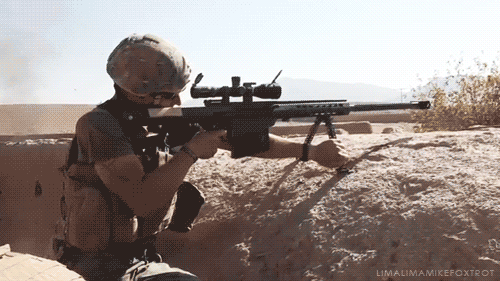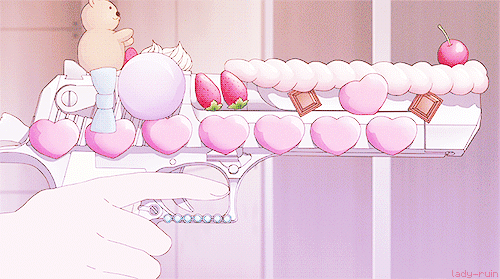 Amazing master shot takes off the Champagne cork and the bottle opens.





Gun with silencer firing off animated gif. Top down view of hand gun shooting. Funny point and shoot cigarette gif. Don't try it at home, its not real kids!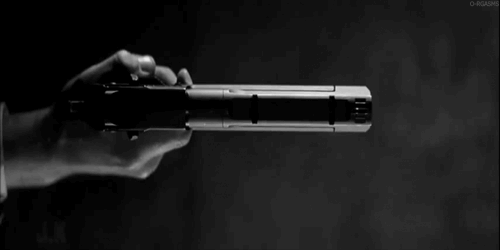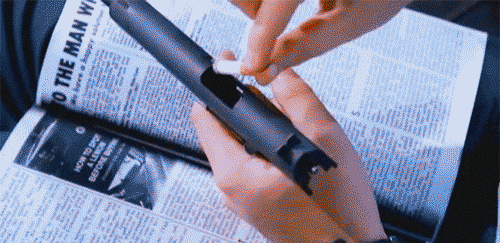 Interesting slow motion close up of the gun fire residue at bullet exit. Super swagorific gangsters with gold gun swag. Head of view of hand gun firing.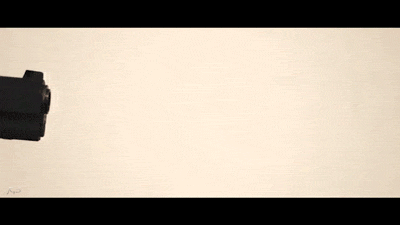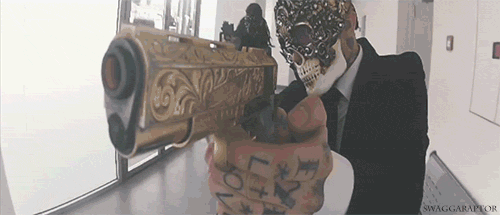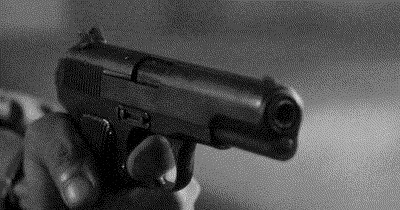 Automatic AK gun animation. Soldier shooting semi auto rifle in the sunset. Cross section illustration of auto hand gun bullet reload mechanism.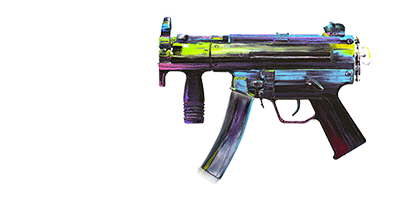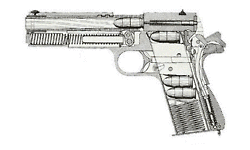 The old 1990's collection of guns, revolvers and pistols transparent gif art.